Vigilant Labels – Operating Rooms
Compliance of
Anesthesia Labels
Eliminate the blackhole of Anesthesia!

Vigilant's solution integrates into the Anesthesia process, modernizing syringe labeling and documentation of administered drugs during procedures. Our patented solution was developed through a collaboration of Pharmacy and Anesthesia experts. All the needed labels printed with a scan of an ID badge. Each label has all of the needed information with a 2D barcode used for the effortless data-entry of the administration in the EHR/EMR. One scan of a barcode.


CURRENTLY SETUP FOR FAILURE
For two decades, IT solutions have been streamlining laborious multi-step processes. Unfortunately, the process anesthesiologists must execute to label and document administered drugs has been overlooked. Considering the level of education and training, this oversight is quite remarkable. Vigilant has developed the right solution to this niche problem.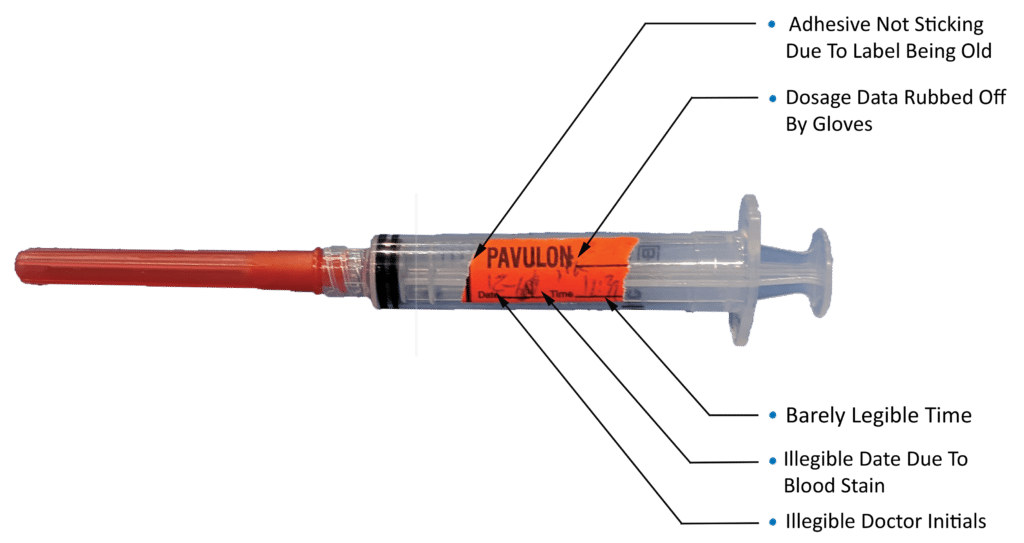 ELIMINATE PATIENT SAFETY RISKS
Technology that eliminates the hassle surrounding drug labeling means properly labeled syringes/IV tubes are the norm.
Don't let another Joint Commission survey happen without Vigilant's patented solution. Compliance concern will be a thing of the past.
INCREASE HOSPITAL PROFITS
Do you have lost charges for drugs drawn outside of the pharmacy? Vigilant is proven to solve that challenge.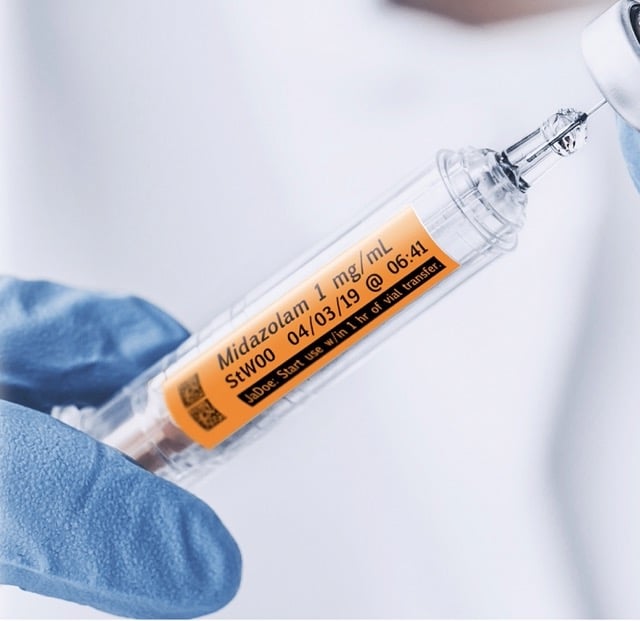 Unsure what you need?
Call us, we can help.
Purchasing equipment and supplies for healthcare facilities is complicated. Let two industry veterans personally walk you through the process. We'll help you determine which customized solution is most cost-efficient for your facility.